"I worked with Karen during the interview process for my first full-time position in the Netherlands. During our session we walked through some of the most challenging interview questions for me, and she made sure to personalize our session based on my specific challenges. Guided by her HR and recruitment experience, Karen offered insightful tips that helped me to frame my interview answers more effectively and to feel confident about my responses. She even offered some tips for improving my CV and negotiating my employment contract. It was the most prepared I have ever been for an interview — and I was offered the job! Karen is friendly, insightful and knowledgeable, and I would highly recommend her career coaching services."
Kelsey, May 2017, Arnhem
---
"I contacted Karen based on the positive feedback received by my girlfriend. I have to say that expectations have been met and I would like to underline the willingness to support me with a coaching session despite her busy schedule.
The session with Karen has been invaluable as it helped me to tackle successfully the final step of an interviewing process. Her empathy and open approach could allow a pleasant interaction where there was always space for any questions.
She has been plenty of useful advices which I benefited immediately during my preparation phase. I would definitely recommend Karen to anyone seeking for a professional and effective support!"
 Silvio S., May 2017, Amsterdam
---
"KGT Consulting provided a workshop about CV-building and career planning for several students of our student organisation Socrates Honours Society Amsterdam. 
It was a very helpful, but above all, inspiring workshop. Firstly, Karen provided some tips on how to format and construct a CV, followed by personal feedback on everyone's CV. The personal feedback was, of course, very helpful, because she was able to really point out things in your personal CV that could be improved. Additionally, Karen gave a presentation about career planning, with a practical as well as an inspiring take on the subject. She gave us tips on how to actually plan our careers, but also on how to find what we love to do. 
Overall, the workshop has been very motivating for the students. I, for example, immediately made some changes in my CV after the workshop. If you want to have practical tips on how to further your career, but also want to get motivated and inspired, I would certainly recommend KGT Consulting!"
Vincent Stoop, March 2017, Amsterdam
---
"During our final project conference held in Sweden, Karen Gordon gave the Future Career Workshop to our international PhD students. This hands-on workshop, teaching them how to write the perfect CV and cover letter plus how to present yourself during an interview, was very detailed and complete. All our PhD students were very satisfied, they got a clearer view of how to plan their future career and really feel that their application skills have improved. A very good job done!"
Tanja van Wier, Project Manager EuTRiPD, VU University Medical Center,  February 2016, Amsterdam.
---
"I am an Italian Pilates teacher and in a month I'll deliver my first child…I met Karen at a very stressful moment, I felt alone and economically scared because of the increasing family responsibilities. I felt lost and a bit confused. Karen gave me very kind, practical and empathic support. She helped me to understand the right direction to follow in order to express my talents and to live this beautiful but delicate moment of my life with a renewed inner strength and power. Thanks to her I have built my new website, and I have taken my life as a professional freelancer totally in my hands. 
I definitely recommend Karen as a Career Coach if you need tailored, smart and sensitive help to overcome any fear, doubt or confusion in order to be successful and passionate in your career." 
Barbara Mazzanti, November, 2014
---
I participated in Karen's workshops on CV writing and interview skills provided for partners of employees in winter and spring 2014.
I believe I have benefited greatly from Karen's experience and tips. Karen made an extra effort to tailor her advice to my specific field of practice and level of experience. The insights from KGT Consulting workshops helped me to draft the right CV and motivation letter to receive 4 interview invitations before I graduated.
The skills taught in Karen's workshops provided me with excellent guidelines on how to succeed in a job interview in The Netherlands. After taking Karen's workshops I received an internship in an Embassy, a temporary project in an international company and the job I wanted two weeks prior to my graduation.
Tania Forshtadt, September 2014, Amsterdam
---
"After my position at the Financial Institution for which I worked was made redundant,   one of Karen's clients recommended her for advice on how to move forward.
During this career mentoring process, Karen provided coaching services in CV writing, networking, personal branding, job seeking and interview preparation.
Karen is very focused when helping individuals to reach their targets and overcome the many challenges they face in the job search process. What I'm most grateful for is for the empathy she showed and the personal touch she gave to the sessions we had together. 
Karen has over 20 years recruitment experience , working with people from across the globe and 13 years experience of the Dutch market.  This international profile makes her suited to mentoring international expats coming to live in Holland.
Karen is a people person. I highly recommend her!!" 
Maria Cecilia Martina,  May 2014, Amsterdam.
---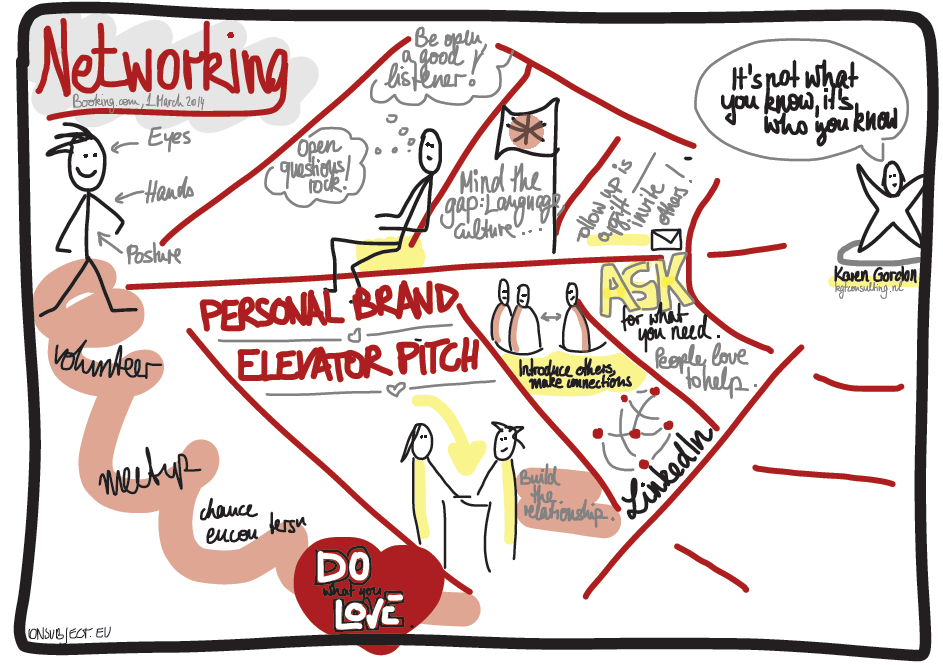 Wiebke Herding, www.onsubject.eu  1 March 2014
---
"I attended the Welcome session that was arranged by Booking.com. The session helped me to adjust to the Dutch culture and environment; the language, how to get around the city, cultural barriers, volunteering and other activities, how to make friends and many more. I felt welcomed and positive about living in the Netherlands.
Karen is very approachable. She has vast experience of living in the Netherlands and is knowledgeable about Dutch culture. She makes sure we get the answer to all the questions we ask her, which is very helpful when you have just moved to a new country. During an individual conversation with Karen via the phone, I could openly ask her about all aspects of living in the Netherlands including job prospects and creating a CV. I would not hesitate to contact her in the future when I need her professional input."
Aryu Sunyoto, February 2014, Amsterdam.
---
"Incredible. This word says everything about Karen. I moved to Amsterdam in May 2013 and a few months later participated in a CV writing workshop hosted by Karen at an international company. The session was interactive, entertaining and at the same time informative and relevant. Although as a job-seeker and as a HR professional I was aware of the main principles and many tricks on the art of CV writing, Karen pointed out several very useful tips I had not read or heard about at previous similar workshops at different job fairs.  But what I really appreciate is that after the workshop she provided an extremely professional, thorough CV review, evaluating it point by point with tailor-made examples.
I was absolutely satisfied with the quality of her work, which led me to an interview preparation meeting with her, resulting in gaining back my confidence. She provided me with valuable advice on preparing for important interview questions, helped me to demonstrate my enthusiasm for the job and also gave me preparation material. Her intuitive questions, friendliness and professionalism was exactly what I was looking for. She has an exceptional ability to recognize your personality, your needs and goals and what is more important, her advice is specific and actionable. Her support paid off: after the meeting I had an interview at the company I honestly wanted to work for and I have just received a job offer from them. I highly recommend Karen!"
Linda Szedo, February 2014, Amsterdam.
---
"I attended the "Welcome to Dutch culture" workshop in Amsterdam in January 2014. The workshop was informative, fun and interactive. The topics covered were pertinent and interesting, I especially liked the language segment, where we had the opportunity to learn useful phrases in Dutch language.
This workshop was a great way to get a glimpse of living and working in the Netherlands. I also learned about Dutch culture, food, festivities, hobbies, sports and shopping, how to go about job hunting or volunteering and so much more.
I appreciated Karen's warm and professional approach, concise information and helpful tips. I benefited not only from the information presented during the workshop, but also from the answers to our numerous questions about life here. I would recommend the workshop to all newcomers to Netherlands wishing to make the most out of their stay."
Taira Alic, February 2014, Amsterdam.